Skip Navigation
Website Accessibility
Union Music offers expert repair services for most instruments and electronic equipment. We use our network of skilled luthiers and experienced technicians to provide top-notch repairs in a timely manner and at a reasonable cost with the help of our extensive parts inventory.
Bring in your gear anytime Tuesday through Saturday to schedule your repair. We will contact you to approve the estimate before any work begins.
Fender Authorized Service Center
Union Music is a Fender Authorized Service Center for Amplifiers.

We repair instruments and gear
Amplifiers
Pro audio electronics
Keyboards
Acoustic, electric and bass guitars
Banjos, mandolins, ukuleles
Drums
Flutes, clarinets
Saxophones and other woodwinds
Trumpets, trombones, and other brass
Violins, violas, cellos, standing basses
Harps
We do not repair
Acoustic pianos
CD, tape, and record players
Televisions
Video game consoles
Car stereos
Other non-musical electronics
Guitar Services

Guitar Setup: $75 plus cost of strings
String Change: $20 plus cost of strings
12 String Change: $30 plus cost of strings
Minimum charge of $35 for repairs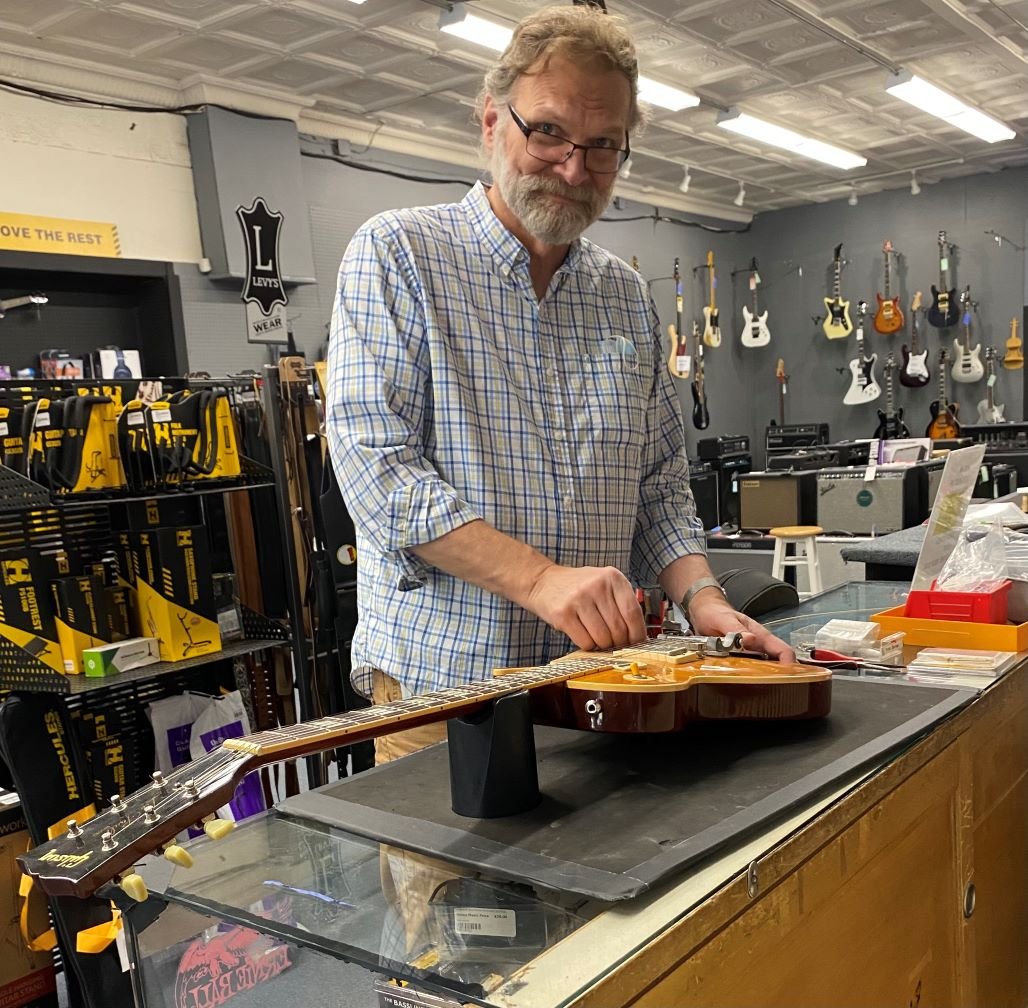 Walk-in Repairs

Union Music provides walk-in service for simple maintenance. Our sales staff is available to tune, replace or re-string guitars, ukuleles and other fretted instruments and replace drum heads.

Other repairs and maintenance must be left for our technicians.

Keyboard and Electronics Repair

Mark Lopatosky has over 30 years experience repairing all brands of amplifiers, power amps, mixers and keyboards. Mark dedicates 3 days a week repairing electronics at Union Music. Just enough time to diagnose, quote, return your call, and apply the solution!

Mark is certified in Fender, Peavey, and Yamaha warranty repairs.

We require a $35 deposit per item when you drop it off for repair.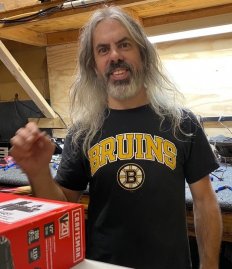 String Instrument Repair
Acoustic, Bass and Electric Guitars, Banjo, Mandolin, Ukulele
Violin, Viola, Cellos, Stand-up Bass, Harp
Brian Martin (guitar technician) answers the call with set-ups, electronic repairs, upgrade requests & light luthier tasks. Brian is available in-store Monday, Tuesdays, and Wednesdays for repair consultations and by appointment on other days.
Christian Derro (luthier) handles repairs for string instruments that need specialized attention. He provides expert care for Guitars as well as folk and orchestral stringed instruments. Christian is usually available in the store on Saturday afternoons.









Woodwind and Brass Repairs
Saxophones, clarinet, flute, oboe, bassoon, trumpet/cornet, trombone, flugelhorn, baritone horn, French horn


Paul Bronnes (certified expert technician) repairs woodwind & brass instruments. Paul is a graduate of the State University of New York at Morrisville College with a degree in Music Instrument Technology. With Paul's 30+ years of expertise, he will bring your instrument back to life. Drop off your instrument Monday through Saturday to arrange your repair with The Horn Hospital.